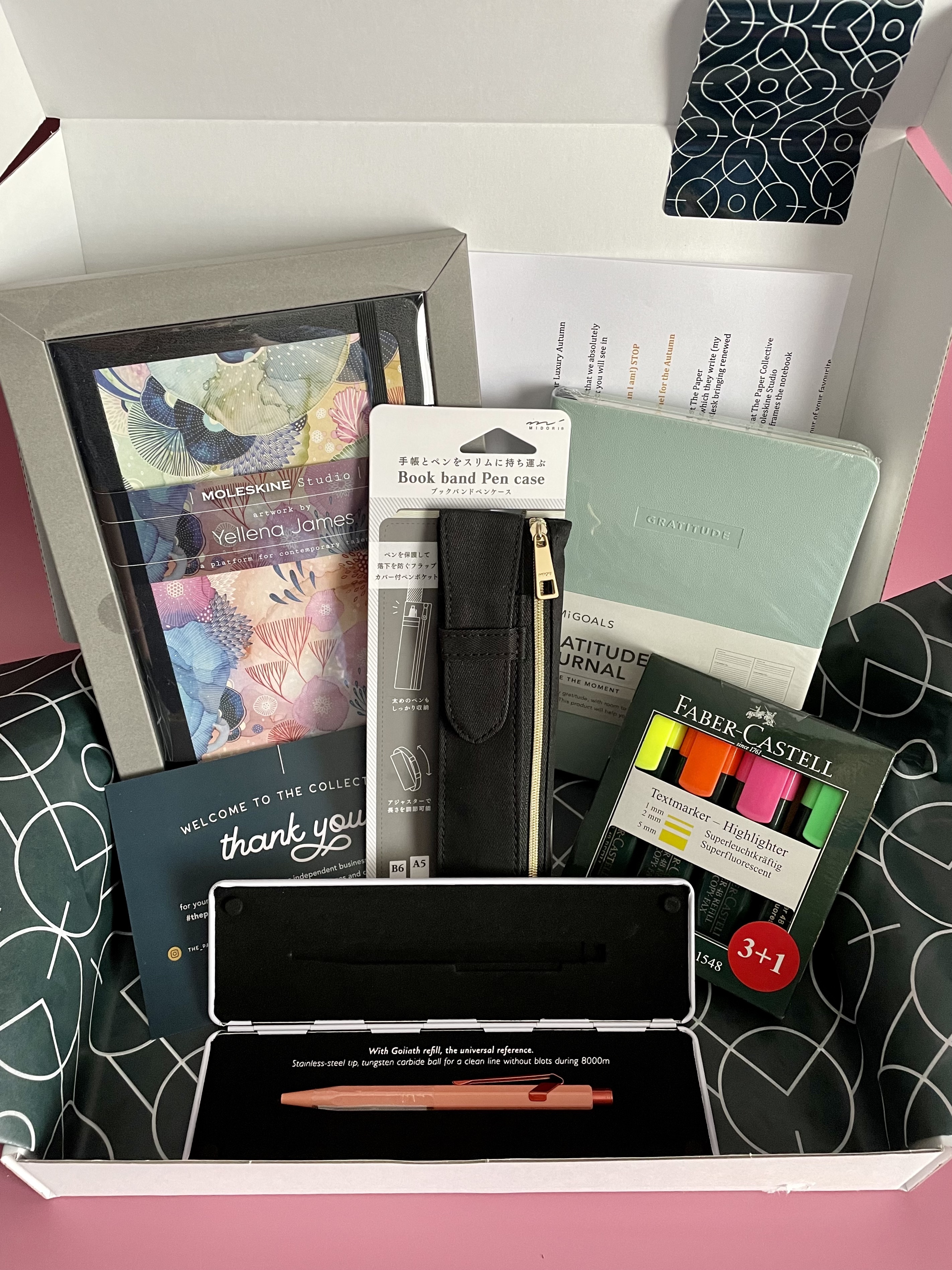 LUXURY BOX
From £75 every 3 months
The Collection is The Paper Collective's way of bringing you new and exciting stationery and paper goodness at regular intervals throughout your year. 

Each quarter you will receive a different themed classic stationery box that includes a range of stationery and paper goods that are worth at least £100 in value. If you want to commit to receiving at least 2 or 4 boxes, you will also get more competitive prices on your subscription.
You will find items from brands that you know such as Moleskine, Caran d'Ache  and Leuchtturm1917 as well as new and exciting brands you will grow to love!

Each themed box will be issued in the first week of the following months, with complimentary shipping:

Spring Box: February
Summer Box: May
Autumn Box: August
Winter Box: November